Invoice Finance and Cash Flow Funding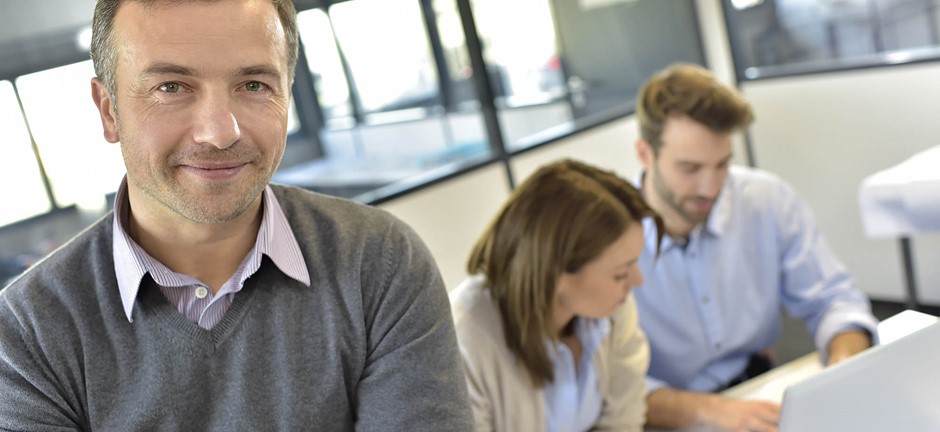 Do you need to have working capital available? Our Cash Flow Funding Solutions can help...
If you and your business need help with your cash flow situation, our invoice finance solutions could be just the answer.
Invoice Finance covers the variety of business finance products on offer for when cash flow funding is needed against outstanding invoices or the sales ledger. It provides ongoing working capital when you need it most and is generally the best way to obtain maximum working capital from the sales ledger. 
When considering which Invoice Finance provider is right for you we consider 4 key factors:
Do you need regular cash flow support or just an occasional call?
Do you need working capital on a regular basis or just to cover business spikes?
We work to maximise the funding to get maximum cash from your sales ledger
We ensure that the services we offer are cost-effective for your business
Whether you need constant working capital or cash flow funding just on an occasional basis, we can help and ensure that you get the maximum return from your sales ledger.
We'll offer you funding solutions appropriate to your needs, delivered by suitable lenders who understand your requirements and the inner workings of your specific business sector.
As with all things in life, the cheapest option is not the most cost-effective so we ensure that you understand exactly what you would be paying for, and what all the benefits of each invoice finance solution are.
Here's a little more information about the types of invoice finance solutions available to you:
Factoring
With Factoring, you sell your invoices to a lender who in turn advances you up to 90% of the gross value of each invoice immediately.
The lender undertakes all credit control activities, leaving you to concentrate on your business and what you do best.
When the invoice is paid you receive the remaining 10% less a Service Fee which is usually a percentage of the invoice value and interest ("discount charge") which is a charge on the amount that you have actually borrowed.
Factoring is usually "disclosed", meaning that the lenders details are on the invoice so your customers pay the lender directly.
Some funders will offer a 'non-disclosed' factoring facility meaning they still undertake the credit control but in your name if disclosure to your clients would cause a problem.
Want to know more about Factoring? Contact us now.
Confidential Invoice Discounting
As with Factoring, you can raise up to 90% of the gross value of an invoice, usually on the day of issue.
However with Confidential Invoice Discounting your business remains in charge of day to day invoice and credit-control processes and your customers are usually completely unaware that you are financing your invoices.
The remaining 10% will be made available to you when it is collected, less charges.
Confidential Invoice Discounting is suitable for established businesses with good internal credit control procedures.
Want to know more about Confidential Invoice Discounting? Contact us now.
Selective Invoice Finance
If releasing cash from your invoices is more of an occasional requirement for you, then Selective Invoice Finance, also known as (or Spot Factoring) could be the answer.
Selective Invoice Finance allows you to select which invoices to finance on a "pay as you go" basis, keeping costs down and reducing administration.
Selective Invoice Finance is a real growth area for the Invoice Finance sector, with new entrants joining the market by the month. There are also a number of "Peer to Peer" online invoice auction platforms that enable investors to "bid" to finance your invoices.
Want to know more about Selective Invoice Finance? Contact us now.
Construction Finance
There are a number of lenders who specialise in the construction sector and their tailored Construction Finance facilities provide funding against applications for payment to the first tier subcontractor sector.
In addition we can source lenders who will fund Uncertified Applications for Payment on a fully confidential basis.
We understand the challenges faced by small and medium sized (SME) subcontractors and can provide bespoke offerings to support the working capital and growth aspirations of many 1st tier subcontractors in the plastering, plumbing, roofing, heating, flooring, decorating, groundworks, scaffolding, electrical, maintenance and industrial cleaning sectors along with many other specialist trades.
Want to know more about Construction Finance? Contact us now.
Recruitment Finance
The recruitment industry (especially the temporary sector), faces some unique funding and operational challenges. Some funders offer specialised Recruitment Finance to help agencies get round cashflow issues and handle time-consuming administrative tasks such as time sheets, pay roll, pay slips and holiday pay.  

You can get advances of up to 90% of your unpaid invoices. The balance due on invoices is then made available to you as soon as the money has been collected from your customer.

As the funders undertake much of the laborious credit-control processes, you are then able to focus on those activities that earn revenue.
Want to know more about Recruitment Finance? Contact us now.
Invoice Finance agreements are similar to mobile phone contracts. For regular users a longer term Factoring or Confidential Invoice Finance contract will probably be the most cost-effective solution. However if you only need to raise finance against the occasional invoice then Selective Invoice Finance (the "pay as you go" alternative) could be for you.
No matter what you need, if you'd like to learn more about how Source Business Finance of Lichfield can help you when it comes to cashflow problems and invoice finance solutions, then we're ready to talk. Get in touch now.